What Clients Have to Say
The Rules of Professional Conduct require disclosure that this is a "Testimonial" about the attorney. Please be aware that any result achieved on behalf of one client in one matter does not necessarily indicate similar results can be obtained for other clients.
Professionalism Unmatched & Unparalleled
Ms. William's level of professionalism is unmatched and unparalleled. Her determination for just cause goes above and beyond any attorney around. She offers thorough legal services while being patient with her clients' needs. Ms. Williams deeply cares about her clients even after the courtroom doors close. I would highly recommend her for any legal aspect you may need.
– Anonymous, Client
Excellent, Professional, and Gratifying Services
The services by Susan were very helpful and quick. I had no worry or concern that my legal needs would be met with fast and professional results.
I am very satisfied with the services required and the professional manner that was executed.
Thank you so much and may the Lord bless your work for others always.
– Darren, Client
A Diamond among the Rough
There are times in life when a woman requires the advice, counsel and assistanc of another woman. One of those times occurred earlier this year and Susan E. Williams, Esq. provided me with both understanding and an acute legal mind. My husband and I were very fortunate to have Susan's representation.
Our culture may not have the highest regard for the legal professional but do not judge Ms. Williams by Esp., judge her for the caring individual that lies beneath this fighter for her client's rights. As a former judge, Ms. Williams is extremely knowledgeable and experienced in the nuances of South Carolina's legal system.
My husband and I recommend Ms. Williams without hesitation.
– D.M., Client
"Excellent representation! Very thorough with all aspects of case. Easy to talk to and explained the details of each plan of action and outcome of case. Even when the case was over, Susan made sure everything was in order and acceptable. Outstanding lawyer! Would recommend Susan Williams to anyone in South Carolina that needs a professional and dependable lawyer!"
– Christopher Nelson, Client
Please put me in your "$1,000" percent file.
– Sandi Berman, Client
Amazing Performance & Unbelievable Outcome! She is an amazing attorney and would never hire anyone else.
– Dallas Massad, Client
She's the only one I'll hire. I'm grateful to have her as an attorney. This is the second time I've hired her as my attorney.
– A.M., Client
Recently, I had the needs to hire an attorney, and Mrs. Williams was the attorney my company directed me to. Five minutes into our initial phone conversation, followed by an immediate face-to-face meeting, I never felt more like this was the person I was supposed to work with. Mrs Williams exhibited a sincere professionalism, caring nature, and willingness to LISTEN unlike I have ever experienced before. These are the qualities I look for in people I need to work with, and Mrs Williams exhibited them all, and much more, immediately. When we decided she would be able to help, from that second on her work ethic and communication was impeccable. Between her and her staff, I have been kept informed of all steps needed to represent my best interests and I would highly recommend this wonderful attorney without pause. She has certainly made me feel like someone whose situation mattered, and my family felt the same way. I just cannot say enough. Outstanding in every way, I pray to see this young lady become all that she aspires to be. The world will be a better place. And before this seems like a "halo" review, I used to have to write performance reports for a living. This is the type of person I always wished everyone knew about. She makes a difference. She is that good. Period.
– Douglas, Client
I have always been happy with Susan from start to end. She has always been open for anything I needed. She is very professional and is always honest and upfront with you. I am thankful to have her on my side.
– Wanda, Client
After reading the previous reviews I decided to give attorney Williams a call to explain my case. She was calm and understanding. Attorney Williams gave me 100% detailed information. Even though I had doubts, her word was her bond. I give 5 stars to Susan Williams any day.
– TH, Client
Mrs. Williams went above and beyond to keep well informed of my case. She put forth her best performance with very little time. I would recommend her to anyone in need of a very good laywer. Thank you!
– Tamerie Custodio, Client
I have never experienced such generosity in my life. Thank you, Susan.
– Ronald Boyd, Client
Susan E. Williams is an effective and experienced counselor, reliable, and dedicated. She is very knowledgeable on matters requiring local expertise and understanding of the dynamics of local court personalities and processes. I recommend her services and would hire her again.
– YD, Client
God sends angles in different forms for our family and Susan Williams was one of them. Not only was Susan well versed in law, she was also supportive, caring, and understanding. Susan was driven to prove me innocent in my DUI case. So driven that we never had a jury trial as her opening statement was so strong, the case was dismissed.
The first time I hired Susan she successfully plea bargained for me and I was able to have my record expunged for a criminal domestic violence case. She truly believes in her clients and will fight for them. I would never hire another lawyer again.
– KM, Client
I have been represented by Mrs. Williams two times. Both occasions were very professional. She gave me great advice during my cases on the best course of action that should be taken. I am very satisfied with her services. I would retain her again if there were any future legal problems. I would also refer her to friends and family. Great experience, great response, and all around professionalism!
– DB, Client
Dear Susan: Thank you again so much for providing us with such excellent legal service during a very trying and stressful period in our lives. You have always been patient, kind and courteous when speaking to me on the phone and in person. I would recommend you to any of my friends and or acquaintances in the future.
– Karen, Client
God will continue blessing you. When I called you I was hopeless. I promise I learned my lesson. Thanks again.
– Charles Ohonba, Client
Extremely efficient and organized office. Always kept me well informed and communication was excellent. The resolution was remarkable and beyond my expectations. Most appreciative of Ms. William's services.
– Gordon, Client
Susan provided excellent legal services. I'm all the way in New York and she kept in contact with me to help me resolve my issues. Outstanding service!
– JB, Client
Susan promptly returned my calls and handled my case very efficiently. She represented me without going to court, for which I am very grateful. She also processed all forms in a very timely and professional manner. I would most definitely recommend her services.
– Barbara, Client
Did a great job in getting a traffic citation dropped for our daughter in a town notorious for speed traps.
– Jeff, Client
Susan was amazing to work with throughout the legal process. She kept us informed and explained each new development thoroughly. She always responded quickly and we always felt she was their to support and protect our needs.
We would highly recommend Susan to anyone that wants the best results and needs the confidence that someone is fighting for you.
– Anonymous, Client
Susan was the best defense attorney I could ask for. I couldn't be happier.
– Marley LaBombard, Client
Susan is a go getter and got my case dismissed due to her knowledge of laws I had no idea existed. She kept making notes up until I was to go before the judge, and because of that I got my case dismissed. If you aware looking for a great lawyer who will work her hardest to get your case dismissed, she is it!
– Jillian, Client
I was very happy and blessed finding Susan and hiring her as my lawyer was the best choice I made. She kept me updated with many things and handle my case very well . Thank you so much and may God bless you.
– Jessica, Client
I could not have found a better lawyer, she is fantastic and was always there for me, no matter what I never had to wait for a phone call or wonder what was happening I was always informed.
– Nancy, Client
Susan was very professional and caring, every time I had a question she would reply me back, always on top of things and very clear! Loved her work! Very understanding.
– Jose, Client
Susan kept in touch with me and my father throughout the whole situation. She didn't over exaggerate any situation and gave us the real deal without leaving anything out. She's very professional and does not beat around the bush. Or lie and give a client false hope. She handles every situation like its the most important job and get the best results possible. Outstanding lawyer.
– Chance, Client
When the bell rang, it was on and over! I would recommend Susan to anyone.
– Mark Burnup, Client
We were well represented and Ms. Williams was well prepared thru all phases of our case. We will gladly recommend her to any and all potential clients…Thank you again Ms. Williams and we could not have gotten thru our difficult time without your professional help and guidance.
– Lesage, Client
I Am Truly Happy with hiring Susan Williams. She is so professional & knows what she is doing. DEFINITLY Recommend her to anyone with a legal situation.
– E.C., Client
Susan was extremely professional and punctual throughout my case, and always was available to answer any questions I had. My case was handled with care, and the outcome was just what I wanted and more. I would definitely recommend Susan Williams as an Attorney to any of my friends who needed representation.
– S.C., Client
Lawyer Williams is definitely an angel when I tell you trust her she has your back she treated me like family and not just a client!
– Vanessa, Client
Susan is a great lawyer who will do whatever she can to help. I will continue to use her for any potential legal issues I have in the future.
– W.E., Client
Very good at her work and kept me informed the whole time during trials. I was extremely satisfied with her work.
– Justin Perry, Client
Susan Williams helped me immensely. She was able to resolve a traffic ticket/cost in a large amount.
– Michael W. Foley, Client
I found Susan with little time to prepare on the day before New Year's Eve for a court date scheduled couple of days later. I received a substantial speeding ticket a couple of days before Christmas while traveling through South Carolina. Susan devoted time and negotiated a significant reduction in my speeding ticket. I'm ecstatic.
– Christopher, Client
Excellent lawyer! I would hire again and will refer to others.
– A.L., Client
I was searching on the internet for some advice on a legal matter pertaining to my personal relationship. I happened to come across Mrs. Susan Williams blog and I was amazed because her blog was like no other. I saw a phone number at the top and gave it a try! I couldn't believe that she answered! Long story short, Susan was extremely kind and very informal! I recommend her services!!!! Thanks again Susan!
– Lacey C. Riley, Client
Susan is very personable and makes you feel as though you're her only client. Through a tough situation she kept me level headed and focused. She is extremely thorough with her work and will leave no stone unturned.
– H.P., Client
Susan provided great service and helped resolve my issue in traffic court quickly. Tickets were dismissed or greatly reduced.
– K.R., Client
"I'm very satisfied with the way my attorney handle the case and even more impressed with the results. Definely recommend you."
– Alejandro, Client
"Susan was incredibly easy to work with. As an out of town client, I really appreciated the fast follow up and open communication. She handled my case from top to bottom and left me very confident that there would be a good outcome. In truth, the outcome was even better than I had hoped, and I didn't even have to go back to South Carolina for a court date."
– Brianne, Client
"Susan was simply amazing. I retained her on short notice for a school related issue regarding my son, but that did not stop her from providing excellent service. She was diligent, thorough and caring. She stayed in contact with me every step of the way. What was the most amazing thing, she was never too busy, and she cared about my son's future. I would recommend her to anyone and use her services again. Thank you Susan!
– The Rivers Family, Client
You are beautiful and very professional. Will recommend you to anyone and if needed will hire you again.
– Much love, Clarissa, Client
Susan did an excellent job of representing me on my case. From the beginning she kept me updated on the status of my case. She reached out to the other parties involved to reach a beneficial agreement, and when that did not bear fruit, she worked directly with the DA. She agreed to stay at the courthouse late into the night and was ultimately able to secure a dismisal.
Thank you, Susan, for everything you did to take care of me and my case!!!
– Geoff, Client
Ms. Williams did an exemplary job representing our grandson.
The juvenile justice process is very complicated system. One that Ms. Williams helped us navigate by providing us clear insight to the solicitor's role, and the court's.
She didn't make promises she couldn't keep. The old adage ""hope for the best but prepare for the worst"" comes to mind.
It was evident that she kept our grandson's best interest in mind, while representing him and the negotiations she made for him.
She is patient and understanding of the emotional state of the families and educates them how to best navigate through the juvenile justice system.
Had our final outcome been different, I could still say she provided excellent legal services for our grandson and supported his parents in an exemplary manner.
– Sharron, Client
Mrs. Williams was very knowledgeable regarding the juvenile justice system. She was able to keep us informed throughout each process. Our case was managed entirely with caring and thought for the best outcome for our child. She spent countless hours communicating via text,web, and phone calls. Our family believes she went above and beyond what was expected. We highly recommend her to anyone finding themselves in any unfortunate juvenile event. Her services rates are highly reasonable as well.
– Anonymous, Client
Prompt professional service from the start! I felt at ease and had no doubt that I hired the best attorney for my legal situation. Susan communicated promptly through text, e-mail and cell phone! All my questions were answered and I was absolutely 100% satisfied and would highly recommend Susan Williams!! Thank you so much : )
– Mark, Client
Susan is very good at what she does. Not at one point did I feel she was going to fail me. One of the nicest people I ever come into contact with. Very professional.
– Anthony, Client
Susan was very helpful with our daughter. She explained everything fully and answered any questions we had. She was there when we needed her to be and was very straightforward about everything.
– Lisa, Client
Attorney Williams was very easy to work with and made timely follow-ups on my issue. She addressed a citation that I had received and assisted in clarification and resolving its legal implications.
– Carol, Client
I cannot give Mrs. Susan Williams high enough of a review. It was a pleasure from our first meeting. Although the circumstances of our meeting were negative she was able to help me beyond belief. It's truly a blessing to have Mrs. Williams as your representation.
– K.G., Client
We were fortunate to find Susan Williams!!! I highly recommend Susan – she knows her stuff.
– Anonymous, Client
Susan was wonderful. She made sure everything was taken care of in regards to my case and always kept me in the loop with any new developments. She always explained my situation clearly and answered all of my questions fully so that I understood everything going on with my case.
– Misty, Client
I was referred to Susan Williams at a time in my life when I needed her the most. I was absolutely blown away by her diligence and support towards my case. She took the time to explain every process. Civil and criminal proceedings can be quite daunting to those who are not aware of the process. Ms. Williams was there for me every step of the way. I can't thank her enough for everything she did for me and my family. I will not hesitate to contact her in the future!!
– Kevin, Client
Susan Williams is an extremely knowledgeable attorney. She provided me with exceptional counsel and proved herself to be well worth her fee. I would recommend her to anyone in need of legal advice or counsel.
– A.D., Client
Susan did a wonderful and thorough job! It's obvious that she loves her job and cares about helping people! Thank you Susan Williams!
– Daniel, Client
We thank you for all of your honest hard work. You sure helped out!
– C.P., Client
Susan is outstanding! I couldn't have asked for a better person on the case, she did her best to get the case done immediately. She is respectful, hard working, and all around a good person. Would definitely suggest her to people in the future!
– Michael, Client
Miss Williams was an excellent attorney. She was very personable, punctual, a great listener, and was very detail oriented. She also did her homework and did a thorough job of investigating my case She made this case about me and the impact it would (the DUI) have on my life. She was able to get everything expunged and I got a ticket for running a red light. She was also very reasonably priced. I was very happy with the outcome.
– Mclean, Client
Susan goes above and beyond. She is very very thorough. She stays in touch with the client with all updates. She handled all of my issues with class, knowledge and compassion.
I highly recommend her and will keep in touch. Thank you, Susan
– Lynette, Client
Easy to contact; quick to respond to questions; excellent knowledge of the case and the law pertaining to my case
– George, Client
I hired Susan after getting a DUI here in Charleston. She did an excellent job and gathered all the facts with my case. She went the extra mile to find out what the police did wrong when I was arrested. I was very pleased with the results of my case. I would definitely hire her again and I would highly recommend her to anyone who is in need of legal counsel.
– Andy, Client
Very professional and easy to get along with. I would hire her again based solely on the fact that Susan keeps her word and she knows the law in abundance.
– Sean, Client
First meeting, Ms. Williams explained to me the process needed and what was expected by me to get the results I wanted. Ms. Williams is quite the professional. She and her staff responds to her clients needs and maintains communication as needed. I would highly recommended Ms. Williams to other individuals who might need her services.
– Donald R. Hodge, Client
Susan Williams handled a drug paraphernalia case for my nephew with skill and care. Not only did she get the case dismissed, she communicated to my nephew the seriousness of the charge. She answered questions I had involving the case each step of the way with honesty and integrity. The $500 cost of the case was very competitive with other attorneys I talked to about this case. She would be my go-to lawyer in case something else arises in his life in Summerville.
– Jason, Client
Thank you so much for help. This was an extremely stressful time in our lives and you fought for us and solved our very complicated problems. Outstanding. Professional. Tough, Trustworthy.
– David, Client
From my first meeting I felt comfort and trust. Both from and towards Susan. Susan was very understanding of my personal situation and knew how to approach my defense without any question. I knew that if I had a question or felt unsure at anytime I could reach out to a warm team that would answer my questions or be able to put me at rest. Susan was able to have my case dismissed so that I can move on to a much more positive future. I have nothing but gratitude for Susan and her talents. I would highly recommend Susan to anyone that is in need. I had spoken with another attorney first, and I thank God that I met Susan. I know for a fact that my outcome would not have been the same if I had chosen to go with my first attorney. I thank you Susan with all of my heart!
– P.B., Client
Excellent communication and very knowledgeable. I was able to achieve the outcome I wanted.
– David, Client
Outstanding. Ms. Williams did an incredible job. I am extremely grateful.
– Anonymous, Client
I recommend this law firm because they really helped me with my charges. THANK YOU!
– TB, Client
Susan did a great job, kept me informed as to the process, communicated frequently and put forth a compelling argument on my behalf that resulted in a complete win. I would recommend her to anyone.
– Darryl Smith, Client
Susan was wonderful! I called her just to get some advice, she ended up meeting with me that same afternoon and had my situation controlled within two days! I couldn't have asked for a better person to help me. I'm beyond thankful that I came across her website!!
– S.C., Client
Ms Williams went over and above in her job duties. She was confident and ready for a last minute case in front of the judge. She broke everything down in terms we could understand. This is the second time Ms Williams has been able to help represent me and I would highly recommend her to anyone.
– Kati Taff, Client
Susan Williams can be counted on to help you when you need it the most. The justice system can be very stressful if you are the target of an investigation. Though you may be innocent until proven guilty, the system treats you otherwise. Susan was very understanding and explained everything and made me feel as if I were her only client. I was always kept informed as my case developed and within a short time she had my case dropped. Without hesitation I would hire Susan again because of Ms. Williams professionalism, perseverance, and analytic skills (she's also tough)
– J.M., Client
Susan Williams did an excellent job representing my son. I would highly recommend her.
– M.R., Client
Came highly recommended and I was not disappointed. Promptly received appointment to discuss case. Thoroughly informed what she would do and what to expect. Willing to work with me on payment. Always on time for appointments in office and especially at hearings. I really appreciated her honesty in all matters.
– Stephanie U., Client
My daughter and I needed the services of a good attorney. The attorneys I used in the past were okay, but were lacking in a variety of areas which motivated me to look elsewhere. I called Susan Williams and she responded immediately. She listened to the issues that I brought to her and put together a case to help my daughter's struggle for justice. She kept me informed of each step and explained the process as the case evolved. The case was unusual and complicated; however, Susan Williams continued to fight for a cause, not for a check. Her persistence paid off and she won my daughter's case. I recommend her legal services to anyone and everyone who may need a good attorney.
– Mark, Client
Absolutely outstanding! Susan and her staff kept me updated on my case and were instrumental in my positive outcome. Professional, courteous, and results oriented, Susan Williams is my #1 choice for any matters of criminal defense.
– Anonymous, Client
Susan made me feel comfortable right from the start. Our initial conversation gave me confidence that everything would work out all right. It is obvious that Susan cares sincerely for her client's welfare. In addition, as far as legal fees are concerned, she charges a very reasonable rate. Without any reservation, I recommend Susan Williams as an attorney.
– John, Client
Susan Williams provides a valuable contribution to help me in any way on my behalf concerning my case. She never justified, minimized or made any excuses concerning anything I felt that I needed done. Susan Williams is a contributing community leader in her line of work and I have no doubt in her ability to succeed farther in the upcoming years.
– Charles, Client
Ms.Williams showed exceptional professionalism, even before our case technically started. She was pro-active in procuring documents from the appropriate authorities and telephoning others affiliated with our daughter's treatment plan. We have already recommended Ms. Williams to others and will continue to do so. Her experience in Dorchester County makes her an excellent legal resource.
– Anonymous, Client
She is extremely polite as well as professional. It was a pleasure to have her as my court representative. She is an exceedingly eloquent speaker and a genuine person. Mrs. Susan Williams is amazing.
– Gisela Kolba, Client
Susan Williams is the best lawyer in South Carolina. She went above and beyond what she needed to do to help me out.
– Michael Spingola, Client
Try the online Rubik's Cube simulator! Set up a random scramble then try to figure out the solution!
Don't wait! Take the steps needed to protect your rights and get in touch with me today.
I Can Handle These Types of Cases
Accessory to crimes
Administrative Hearings for Driving Under the Influence (DUI)
Assault and Battery of a High and Aggravated Nature
Attempted Murder
Assault and Battery 1st Degree
Assault and Battery 2nd Degree
Assault and Battery 3rd Degree
Armed Robbery
Arson 1st degree
Arson 2nd degree
Arson 3rd degree
Assault upon a Correctional Employee
Assault With Intent to Kill (AWIK)
Bank Fraud
Boating Under the Influence
Bond hearings
Bond violations
Breach of Peace
Breach of Trust
Breaking into a Motor Vehicle
Bribery
Burglary (all degrees, violent and nonviolent)
Carrying a Concealed Weapon
CDVHAN / Domestic Violence of a High & Aggravated Nature
Child Endangerment
Child Neglect
Computer Crimes
Counterfeiting Money
Conspiracy
Contraband
Contributing to Delinquency of a Minor
Defrauding an Innkeeper
CDV / Domestic Violence 1st Degree
CDV /Domestic Violence 2nd Degree
CDV /Domestic Violence 3rd Degree
Felony DUI, Death results
Felony DUI, Great bodily injury results
DUI / Driving Under the Influence
DUS / Driving Under Suspension
Embezzlement
Escape
Expungements
Failure to Register as Sex Offender
Failure to Return Rented Objects
Filing a False Police Report
Financial Identity Fraud
Forgery
Fraudulent Check
Financial Transaction Card Forgery
Financial Transaction Card Fraud
Financial Transaction Card Theft
Failure to Stop for a Blue Light
General Sessions cases
Government Drug Seizures
Grand Larceny
Habitual Traffic Offender
Hit and Run
Implied Consent Hearings
Incorrigible
Kidnapping
Leaving the scene of an Accident
Lynching 2nd degree
Malicious Injury to Personal Property
Malicious Injury to Real Property
Manufacturing Meth
Manufacturing Marijuana
Manslaughter
Minor in Possession of Alcohol
Murder
Obstruction of Justice
Obtaining Goods by False Pretenses
Open Container
Petty Larceny
Pointing or Presenting a Firearm
Possession of a Controlled Substance
Possession of Cocaine
Possession of Methamphetamine
Possession of a Sawed off Shotgun
Possession of Pistol by Person Under 18 years of age
Possession of Stolen Vehicle
Possession of Tools to be Used in Crime
Possession with Intent to Distribute Marijuana, Cocaine, prescription drugs
Probation violations
Public Disorderly Conduct
Purse Snatching
Pyramid Schemes
Receiving Stolen Goods
Reckless Driving
Reckless Homicide
Resisting Arrest
Runaway
School Expulsion Hearings
Shoplifting
Simple Assault
Simple Assault and Battery
Simple Possession of Marijuana (and other drugs)
Stalking
Strong Arm Robbery
Third or Subsequent Property Offense (property crime enhancement)
Threatening the Life of a Public Employee
Threatening the Life of a Public Official
Traffic Tickets
Trafficking Drugs
Trespassing after Notice
Truancy
Unlawful Carrying of a Pistol
Unlawful Conduct Towards a Child
Unlawful Possession of a Pistol
Unlawful Use of 911 Service
Use of Vehicle without Permission
Violation of Order of Protection
Violent Crimes
Weapons on School Grounds
White Collar Crimes
(The above are some of the common offenses. Just because you don't see it on the list doesn't mean we can't help you with your case.)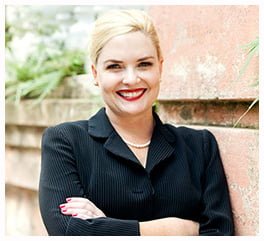 Let's Talk About The Details of Your Case.
Choosing the right attorney can be the most important step you'll ever take. Schedule a free consultation today.