Charged with a DUI in Summerville, SC?
Are you facing charges for DUI (driving under the influence) in the Summerville area? That means you're probably searching for a DUI attorney that can guide you through the process and knows the system.
Beyond Law School and Text Books
What Sets Me Apart?
My experience with DUI cases goes beyond the courtroom. Not only have I prosecuted DUI cases, I have also defended them. I've spent time in what's called a "Wet Lab," and completed the same Field Sobriety Tests that are used to train police officers. The things I learned in the lab have given me real insight into various DUI situations, defenses, and challenges.
Experience has also taught me that you have questions — questions about the legal process, your rights and your risks.
I handled over 1000 criminal indictments/warrants in General Sessions Court and hundreds of Criminal Domestic Violence cases in the Magistrate and Municipal Courts of Dorchester County. In these courts combined, I have tried over 20 jury trials.
What if it's my 1st, 2nd or 3rd DUI offense?
DUI is a "graduated' offense. In other words, the more you accumulate within a 10 year period, the stiffer the penalties. Under South Carolina law, a DUI first offense with a blood alcohol content (BAC) of .08% to .10% has the lowest penalties. As the BAC level increases, the penalties increase.
Should I just plead guilty?
You may have defenses you didn't even know about and a criminal defense attorney may be able to help. If you feel you are not guilty, you can exercise your constitutional right to a jury trial. If convicted of DUI, you face serious consequences, even if it's your first offense. It's always smart to contact an attorney right away, before you make any decisions. The decisions you make now may affect your future job opportunities, insurance premiums, and many other things.
What if my driver's license is suspended?
If your license is suspended as a result of your DUI arrest, there may be a way to obtain a Temporary Alcohol Restricted License if you qualify. There is a limited time frame to obtain this license (30 days from the date of your arrest), so the sooner you apply for it the better your chances are of obtaining it if you qualify.
Why should I hire an experienced DUI attorney?
Not every DUI arrest ends in conviction. A DUI attorney in Summerville, SC could help you create a strong, legitimate defense for your case.
If you feel that you were wrongly arrested, contact me immediately. There's no reason to face defending a DUI alone — and you won't. I'll be in your corner.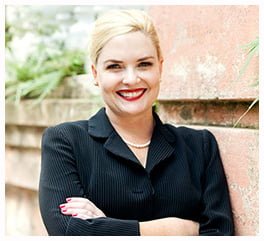 Let's Talk About The Details of Your Case.
Choosing the right attorney can be the most important step you'll ever take. Schedule a free consultation today.