Charged with an Alcohol Offense in Charleston, SC?
You need an experienced attorney to defend you.
Being charged with an alcohol related offense is a wake-up call that no one wants to face. You may be feeling overwhelmed, wondering what's going to happen next and thinking, "how am I going to deal with this?" Not to mention, navigating the unfamiliar territory of legal terms and court proceedings can leave you feeling lost, confused and frustrated.
Prepare Yourself
The fallout from alcohol offenses can have a long lasting impact on your life. Not only does it take a toll on your relationships and reputation, but you could risk:
Losing your driver's license
Increased auto insurance rates
Suspension of your college career
Losing financial aid at a college or university
Losing your job or professional license
Having an ignition interlock device placed on your vehicle
Or worse, serving time in jail
If the thought of all these risks are causing you anxiety, know that you don't have to face them alone. A lawyer who handles alcohol offenses can go over the facts of your case and walk you through this process.
Susan Williams helps people in the Tri-County area when dealing with one or more of the following alcohol offenses:
Public drunkenness / public intoxication
Public Disorderly Conduct
Driving Under the Influence (DUI)
Boating Under the Influence (BUI)
Minor in possession of alcohol
Underage Drinking
False/Fake ID
There's Hope
In the Charleston, SC area, just because you are charged with an alcohol related offense doesn't necessarily mean you'll be convicted. But, your attorney needs time to examine every little detail about your alcohol related charge — details that may change the entire outcome of your case. The sooner you contact an attorney, the sooner your attorney can begin this process.
What to Look for in an Attorney
Choosing the right attorney can be difficult. And in times of crisis, you can't afford to make a bad selection. That's why people in the Charleston, SC area turn to Susan. Susan's experience, knowledge, persistence, attention to detail, and real-life courtroom experience are all necessary components in handling alcohol related offenses.
People turn to her when they need an attorney who:
Is easy to reach and returns your phone calls
Guides you through the process, step by step
Keeps you updated
Protects the privacy of her clients and their family
Looks at your case from every angle to find the strengths and weaknesses of your case
Has experience on both sides of the law, having prosecuted and defended alcohol related cases
Realizes that a conviction could change your life forever
The sooner you act, the sooner we can get to work protecting your rights and evaluating your case. Call 843-607-9800 today, and schedule a free consultation to discuss the details of your case.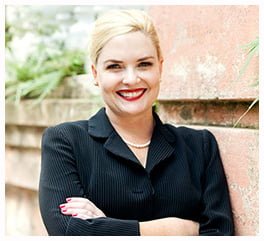 Let's Talk About The Details of Your Case.
Choosing the right attorney can be the most important step you'll ever take. Schedule a free consultation today.