Representation You Can Trust. Understanding You Deserve.
Facing criminal charges is a stressful and frightening experience for you and your family. When your reputation, career and freedom are at stake, it's critical to retain a local, skilled criminal defense attorney in Summerville, SC immediately — especially one with experience as a former Dorchester County prosecutor.  In other states, a prosecutor is known as a "District Attorney" or "DA."  South Carolina's terminology for prosecutor or District Attorney is "Solicitor."
I handled over 1000 criminal indictments/warrants in General Sessions Court and hundreds of Criminal Domestic Violence cases in the Magistrate and Municipal Courts of Dorchester County. In these courts combined, I have tried over 20 jury trials.
Have You Been Wrongfully Accused or Arrested?
Just because you've been arrested does not necessarily mean you are guilty of a crime or that you will be convicted of a crime. The sooner you hire a defense attorney, the sooner you can learn how the system works, what will happen next, what evidence the State has against you, what your defenses are, and how your rights will be protected.
What Sets Me Apart?
As a former State prosecutor, I have the unique ability to assess a case from both the prosecution and the defense side. The burden of proof in a criminal trial is on the State/Prosecution to prove that someone is guilty beyond a reasonable doubt. You do not have to prove that you are innocent. That is why it is important to have an attorney who can evaluate your case from both a prosecution and defense point of view.  My experience gives me the opportunity to evaluate the strengths and weaknesses of the prosecution's case.
Having handled hundreds of cases as a prosecutor, I have gained insight to the prosecution's policies, procedures, strategies and processes. These key concepts could be beneficial in your case.  As a criminal defense attorney I have defended both adults and/or juveniles who faced charges of DUI, Criminal Domestic Violence, Criminal Domestic Violence of a High and Aggravated Nature, Assault and Battery, state and federal drug charges, Counterfeiting Money, Bank Fraud, Obtaining Signatures by False Pretenses, Burglaries, Grand Larcenies, Manufacturing Marijuana, and other criminal charges.
I am committed to providing you with the personalized, hands-on advice and guidance you need for your case.
Hiring a criminal defense attorney is an important decision. With so many criminal defense attorneys in the Charleston, SC area, choosing the right one can feel overwhelming. This is why I encourage you to read my reviews and testimonials from past clients. Once you're confident, call me and schedule a free consultation to review your case. The decisions you make now can affect your criminal record, job opportunities, military or school admittance. This is an investment.
Don't wait! Take the steps needed to protect your rights and get in touch with me today.
I Can Handle These Types of Cases
Accessory to crimes
Administrative Hearings for Driving Under the Influence (DUI)
Assault and Battery of a High and Aggravated Nature
Attempted Murder
Assault and Battery 1st Degree
Assault and Battery 2nd Degree
Assault and Battery 3rd Degree
Armed Robbery
Arson 1st degree
Arson 2nd degree
Arson 3rd degree
Assault upon a Correctional Employee
Assault With Intent to Kill (AWIK)
Bank Fraud
Boating Under the Influence
Bond hearings
Bond violations
Breach of Peace
Breach of Trust
Breaking into a Motor Vehicle
Bribery
Burglary (all degrees, violent and nonviolent)
Carrying a Concealed Weapon
CDVHAN / Domestic Violence of a High & Aggravated Nature
Child Endangerment
Child Neglect
Computer Crimes
Counterfeiting Money
Conspiracy
Contraband
Contributing to Delinquency of a Minor
Defrauding an Innkeeper
CDV / Domestic Violence 1st Degree
CDV /Domestic Violence 2nd Degree
CDV /Domestic Violence 3rd Degree
Felony DUI, Death results
Felony DUI, Great bodily injury results
DUI / Driving Under the Influence
DUS / Driving Under Suspension
Embezzlement
Escape
Expungements
Failure to Register as Sex Offender
Failure to Return Rented Objects
Filing a False Police Report
Financial Identity Fraud
Forgery
Fraudulent Check
Financial Transaction Card Forgery
Financial Transaction Card Fraud
Financial Transaction Card Theft
Failure to Stop for a Blue Light
General Sessions cases
Government Drug Seizures
Grand Larceny
Habitual Traffic Offender
Hit and Run
Implied Consent Hearings
Incorrigible
Kidnapping
Leaving the scene of an Accident
Lynching 2nd degree
Malicious Injury to Personal Property
Malicious Injury to Real Property
Manufacturing Meth
Manufacturing Marijuana
Manslaughter
Minor in Possession of Alcohol
Murder
Obstruction of Justice
Obtaining Goods by False Pretenses
Open Container
Petty Larceny
Pointing or Presenting a Firearm
Possession of a Controlled Substance
Possession of Cocaine
Possession of Methamphetamine
Possession of a Sawed off Shotgun
Possession of Pistol by Person Under 18 years of age
Possession of Stolen Vehicle
Possession of Tools to be Used in Crime
Possession with Intent to Distribute Marijuana, Cocaine, prescription drugs
Probation violations
Public Disorderly Conduct
Purse Snatching
Pyramid Schemes
Receiving Stolen Goods
Reckless Driving
Reckless Homicide
Resisting Arrest
Runaway
School Expulsion Hearings
Shoplifting
Simple Assault
Simple Assault and Battery
Simple Possession of Marijuana (and other drugs)
Stalking
Strong Arm Robbery
Third or Subsequent Property Offense (property crime enhancement)
Threatening the Life of a Public Employee
Threatening the Life of a Public Official
Traffic Tickets
Trafficking Drugs
Trespassing after Notice
Truancy
Unlawful Carrying of a Pistol
Unlawful Conduct Towards a Child
Unlawful Possession of a Pistol
Unlawful Use of 911 Service
Use of Vehicle without Permission
Violation of Order of Protection
Violent Crimes
Weapons on School Grounds
White Collar Crimes
(The above are some of the common offenses. Just because you don't see it on the list doesn't mean we can't help you with your case.)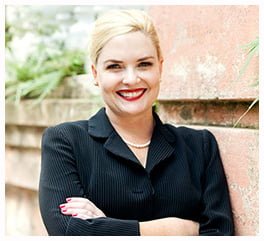 Let's Talk About The Details of Your Case.
Choosing the right attorney can be the most important step you'll ever take. Schedule a free consultation today.