Have you been wrongly accused of Criminal Domestic Violence?
It is not unusual for someone to falsely accuse an ex, spouse, or household member of this crime out of anger, jealousy or spite.
Some actually attempt to use the charge to gain an advantage in family court – divorce or child custody, for example.
You may not have called "911," you may feel the issues could have easily been resolved without the situation ending in arrest, you may not have wanted the police to become involved.
Often the seriousness of these charges are not realized until the family has been separated physically, is financially strapped, and not sure how to pick up the pieces.
If this has happened to you, it's likely you feel upset, even betrayed. But don't let your emotions get the best of you.
Give yourself a fighting chance, and hire a local domestic violence attorney in Charleston, SC.
One who has years of experience prosecuting and defending people charged with criminal domestic violence.
Questions You May Have
What is the definition of Criminal Domestic Violence?
Under SC Statute 16-25-20, it is unlawful to cause physical harm or injury to a person's own household member; or offer or attempt to cause physical harm or injury to a person's own household member with apparent present ability under circumstances reasonably creating fear of imminent peril.
A "household member" is a former or current spouse, who are currently living together or have lived together, or a male and female that have a child in common.
What are some of the factors to consider in a DV case?
Who called the police? Why did the police arrive? Were there any physical injuries? Were there any witnesses? Photographs? Written statements? Oral Statements? Is a copy of the 911 recording available? Have the police ever been called to this location before? What is the time frame of when the incident was reported (i.e. did the alleged victim wait hours to call the police?) What motive does the victim have for reporting a DV? Is the alleged victim credible? Are the witnesses credible? Does the alleged victim have a history of Criminal Domestic Violence convictions?
Can I contact the alleged victim? Will this violate the protection order or bond condition?
If an Order of Protection has been issued against you, or you are under a "no contact" order as part of the bond condition, you must abide by the Court's order. If the alleged victim contacts you, it is your responsibility to abide by the Court's Order of no contact. If the alleged victim wishes to have contact with you, the Order must be modified by a Judge to allow contact, if the Court deems this appropriate.
What if the alleged victim does not wish to prosecute the DV?
This does not necessarily mean the case will be dismissed, depending on many factors that can be discussed with your attorney.
What are the penalties for a DV conviction?
This depends on what you are convicted of (ex. whether the CDV 1st, 2nd, or 3rd or subsequent offense, whether you were convicted of Criminal Domestic Violence High and Aggravated Nature, etc.)
Domestic violence convictions can be either misdemeanors or felonies, depending on what someone is convicted of. Domestic violence is serious allegation with potentially life-changing consequences. For example, if you are convicted of CDV, you will not be able to carry a firearm.
Hands-On experience handling DV cases
In addition to handling General Sessions Criminal Domestic Violence cases, I was also the designated domestic violence prosecutor at the Dorchester County Solicitor's Office in Magistrate's Court and Municipal Court.
This gave me hands-on, real life experience beyond a law school textbook. It gave me the inside knowledge of what it takes to win or lose domestic violence cases in South Carolina.
I will work diligently to help you identify the strengths and weaknesses of your case. You don't have to fight these charges alone.
If you have been accused of Criminal Domestic Violence, please contact me so that we can begin work on your case.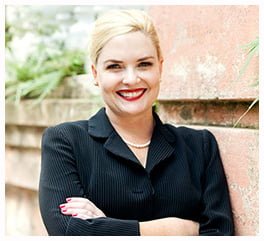 Let's Talk About The Details of Your Case.
Choosing the right attorney can be the most important step you'll ever take. Schedule a free consultation today.