Charged with a DUI in Walterboro, SC?
You've seen the public service announcements.
Get a sober ride. Designate a driver. Don't drink and drive.
These announcements tell us exactly what we need to do to in order get home in one piece after a night of partying and avoid being pulled over for a DUI in Walterboro, SC.
Nonprofit organizations all over the country spend tons of money with the hope these warnings help people make better driving decisions after drinking. But if you didn't heed the warnings or a police officer believes that you didn't, you may be searching for DUI attorney in Walterboro to assist you with your case to achieve the best outcome in your circumstances.
If you've been charged with a DUI in Walterboro, you need to understand your rights and the consequences you face if convicted.
Consequences of a DUI Conviction
A police officer only needs to suspect a driver is impaired to pull him or her over. Even a couple of drinks may push many people over the threshold required for a DUI charge.
Walterboro, SC courts don't take this offense lightly. Even first-time offenders face heavy consequences for a DUI conviction. All of the following are possible if you're convicted of a DUI:
Fines, court costs and legal fees
Jail time
Suspension of your driver's license
An Interlock Ignition Device on your vehicle
Severely increased automobile insurance rates
Mandatory alcohol counseling
Loss of a professional license
If you've been charged with DUI, your stomach is probably in knots, and your head must be spinning. Making your way through the legal process is confusing, so here are answers to some common questions about DUI charges:
1. Was my driver's license suspended?
If your driver's license was suspended, you should have received a Notice of Suspension from the arresting police officer and/or DMV. The officer would also have kept your driver's license when you were arrested, although it is possible for your license to be suspended and the officer did not physically take your driver's license. If you did not get it back, your license is likely suspended. If you're unsure, the Department of Motor Vehicles has a way for you to check your driving record online to determine if your license has been suspended. Keep in mind that the Department of Motor Vehicles' website may not be up to date; therefore, it is best to double check to make sure your license is not suspended.
If you refused the breathalyzer or you blew more than .15, your driver's license is likely suspended. If you are under 21, certain rules apply and your license may be suspended. You may want to consult an attorney for more information.
2. Where's the courthouse?
First-time misdemeanor DUI cases are handled at the Magistrate Court at 40 Klein Street in Walterboro.
Second offenses and felony DUI cases are heard at the General Sessions Court at 101 Hampton Street in Walterboro.
3. Will I need an Interlock Ignition Device?
Those who are convicted of a DUI, after refusing a breathalyzer test or blowing a 0.15 or greater on the test, must install an Interlock Ignition Device in their vehicles. In South Carolina, the device must also take your picture. This prevents someone else from blowing in the device for you.
4. What does a DUI cost?
DUI fines and court costs are not cheap if you are convicted of a DUI-related offense. The fine for a first offense ranges from $400 to $1,000. By the third offense, the fine can reach up to $10,000.
Court costs more than double the amount you actually end up shelling out. Whatever your fine is, add 107.5% to it. If you think the $400 fine is manageable, it may not be so easy to swallow when the court costs increase what you owe to $830.
5. What happens if I'm convicted of a DUI?
After you're convicted of a DUI, you must face the consequences of your actions. Depending on what the judge orders, you may be required to serve some jail time, pay your fine and court costs, have your driver's license suspended, have an Interlock Ignition Device installed in your vehicle and/or begin alcohol counseling. Additionally, you will see your automobile insurance rates increase, and if you have a professional license, it may be in jeopardy depending on how the licensing entity views DUI convictions.
6. Can a DUI be expunged from my record?
Unfortunately, a DUI cannot be expunged from your criminal record once you are convicted.
7. How can a Walterboro DUI attorney help me?
An attorney can help you understand the legal process and advise you on decision you need to make along the way. Among other things, a DUI attorney may consider the following and advise you on your case:
Ensure the arresting officer followed legal procedures
Evaluate whether sobriety tests were administered correctly
Help determine if there were any witnesses to the DUI incident
Analyze evidence that will be used against you
Determine whether evidence was properly obtained and stored by the police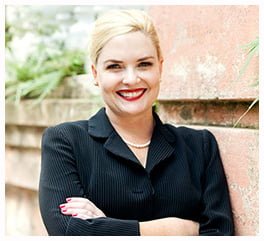 Let's Talk About The Details of Your Case.
Choosing the right attorney can be the most important step you'll ever take. Schedule a free consultation today.