Charged with a DUI in Summerville, SC?
We know it can be scary.
You probably thought you were "OK" to drive, but now you're facing the threat of what feels like you could lose everything.
Before you do anything else, it's crucial to find a DUI attorney in North Charleston who can help you make sense of the details of your case.
Don't just put your life in anyone's hands. You need an attorney who knows the system, is experienced in DUI cases like yours and will fight aggressively for your constitutional rights.
What's at stake?
With a SC DUI, you have a lot on the line: future job opportunities, insurance premiums, fines, loss of driver's license and more. The choice you make now, about which DUI attorney to hire, may affect your future for a long, long time.
What you should ask a North Charleston DUI attorney
Perhaps you've never been in this position before? Or maybe this isn't your first time? Either way, there are questions you should ask before hiring a DUI attorney in North Charleston. For example:
How many cases have you handled?
How many jury trials have you tried?
What is your track record for winning and losing cases?
How long have you been practicing law?
What's the difference between DUI attorneys?
As you begin the process of dealing with a DUI in SC, it can be overwhelming. You might be confused about who to hire. But apart from education and experience the difference between one North Charleston DUI attorney and another lies in their ability to uncover the facts. It's these facts that could change the outcome of your case. Susan Williams has handled various types of criminal cases over the years, including DUI's.
I handled over 1000 criminal indictments/warrants in General Sessions Court and hundreds of Criminal Domestic Violence cases in the Magistrate and Municipal Courts of Dorchester County. In these courts combined, I have tried over 20 jury trials.
When should you talk to a lawyer?
If you've been charged with a DUI, then you should speak with a North Charleston DUI attorney right away. Not every case ends in conviction. And since some steps involved are time sensitive, it's important that you don't put this decision off.
Would you like to speak with me about your DUI Charge? Use this form, or dial 843-607-9800.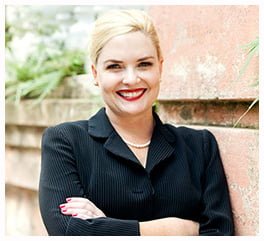 Let's Talk About The Details of Your Case.
Choosing the right attorney can be the most important step you'll ever take. Schedule a free consultation today.